Bridal Make-up
And tomorrow you will be the Bride...
On your wedding day you want to look special and at your very best. Your make-up is of course an important part. A perfect look wich suites you and makes you feel comfortable.
About six weeks before your wedding day you can make an appointment for a try-out to discuss your make-up wishes and what make-up would suit you. A suggestion would be to bring along some examples from magazines of looks wich appeal to you. Of course your hairstyle has to be taken into account toghether with the colour of your weddingdress, your jewellery and your bridal bouquet.
This appointment will last about one and half hours including the make-up try-out. By making a face chart, you will be given all the information about the products that have been used. The advice would be to come to the appointment wearing the make-up you normally wear.
On your wedding day, i will come to your house or any other chosen location in plenty of time to do the make-up as discussed during the try-out. Being in your own enviroment, your special day will start without any stress. Of course any member of the bridal party can have their make-up done by me. This must however be discussed beforehand.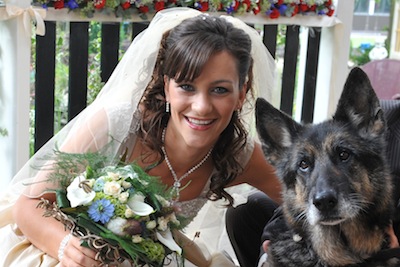 Would you like any more information about bridal make-up and prices? Please don't hesistate to contact me (see the contact page).